Colour Wheel offers a professional spray painting service in Cape Town and offers Workshop & Onsite Services, we work with designers, installers and the general public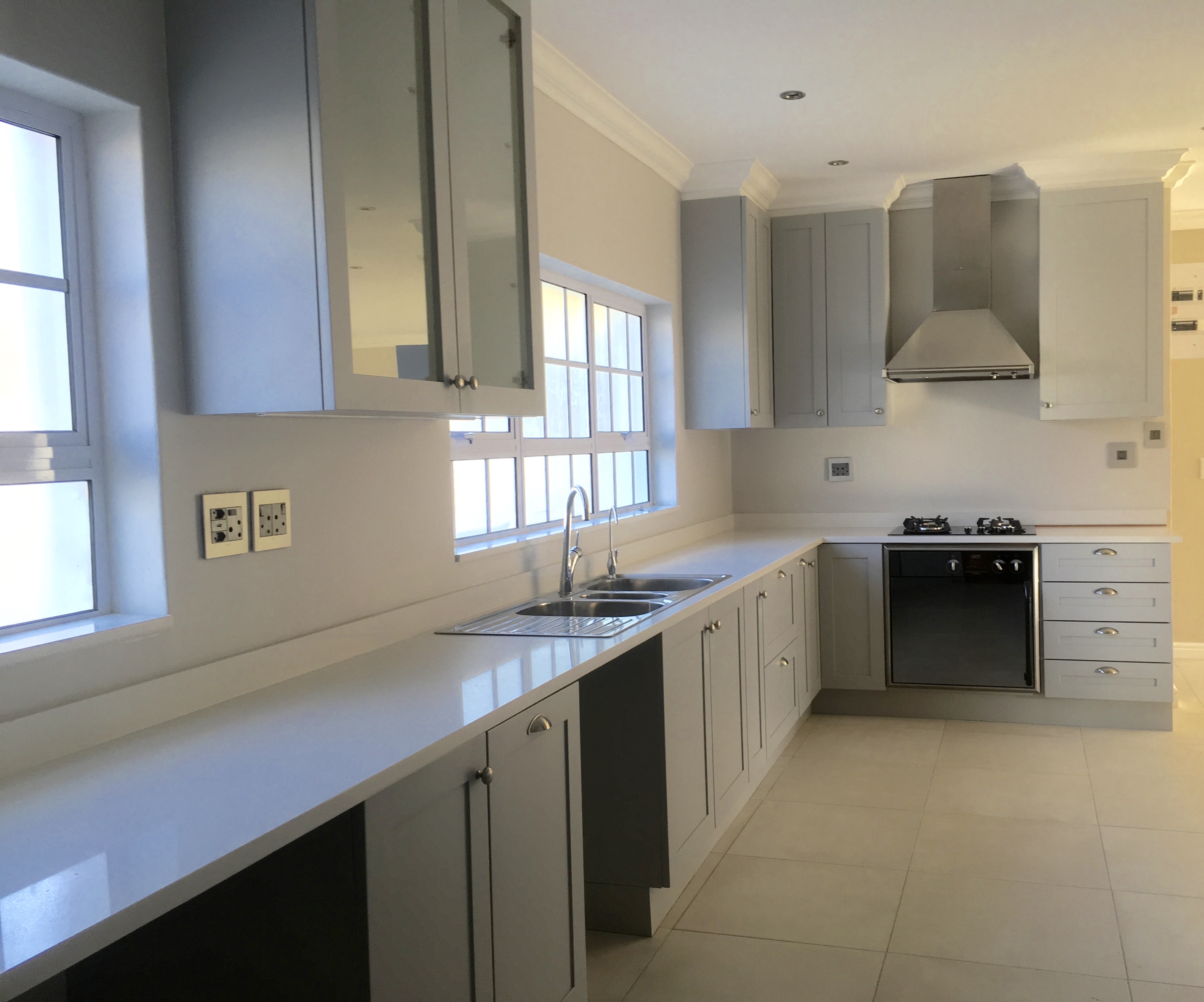 Workshop Services
From our dedicated workshop in Killarney Gardens we offer a professional spraying service and spray the following;
Spray MDF/supawood ( doors, cabinets and furniture) in a variety of finishes - Matt, Satin and High Gloss- and colours or clears
Spray veneers - clear coat satin, matt and high gloss
Re-spray existing kitchen and wardrobe doors
Staining veneers
Spray furniture
Priming and sanding - preparation for hand painting
Spray Raw MDF Assembled furniture
Spray Metals - Steel and aluminium
Spray Plastics
We operate out of our dedicated workshop in Killarney Gardens. Pop in to view some different finishes.
Onsite Services
What is on site spray painting?
Onsite spraying is classed as spray painting activities that are carried out on the clients premises.
Spray work is generally ready for completion after extensive masking and protection of all adjacent surfaces to ensure no disruptionto the surrounding area.
Onsite spraying is used in kitchen refurbishments, commercial refurbishment projects.
Typical sites would include kitchens, commercial offices and industrial units. Onsite spraying is ideal for achieving a superior spray finish to many surfaces .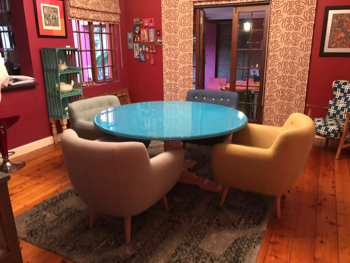 Have a furniture piece that you love and still want it around, but it does not suit you new tastes or home? ( like this dining room table in the picture above)
Consider giving it a new colour or finish to give it a new look in your home. Benches, coffee tables, side table, chairs, office furniture, wardrobes, desks, sleigh beds, dining tables, pianos... we can spray it all. All finishes too.... Furniture is generally sprayed in the workshop. Fixed furniture can be sprayed onsite.
Colourwheel manufactures modern furniture to your specification and requirements. We make furniture out of MDF/supawood and then it's spray painted any colour you would like, and choose your finish too.
Get in touch for more info, or if you would like a quote.